Browse Blog
How To Use A Blog To Market Your Design Business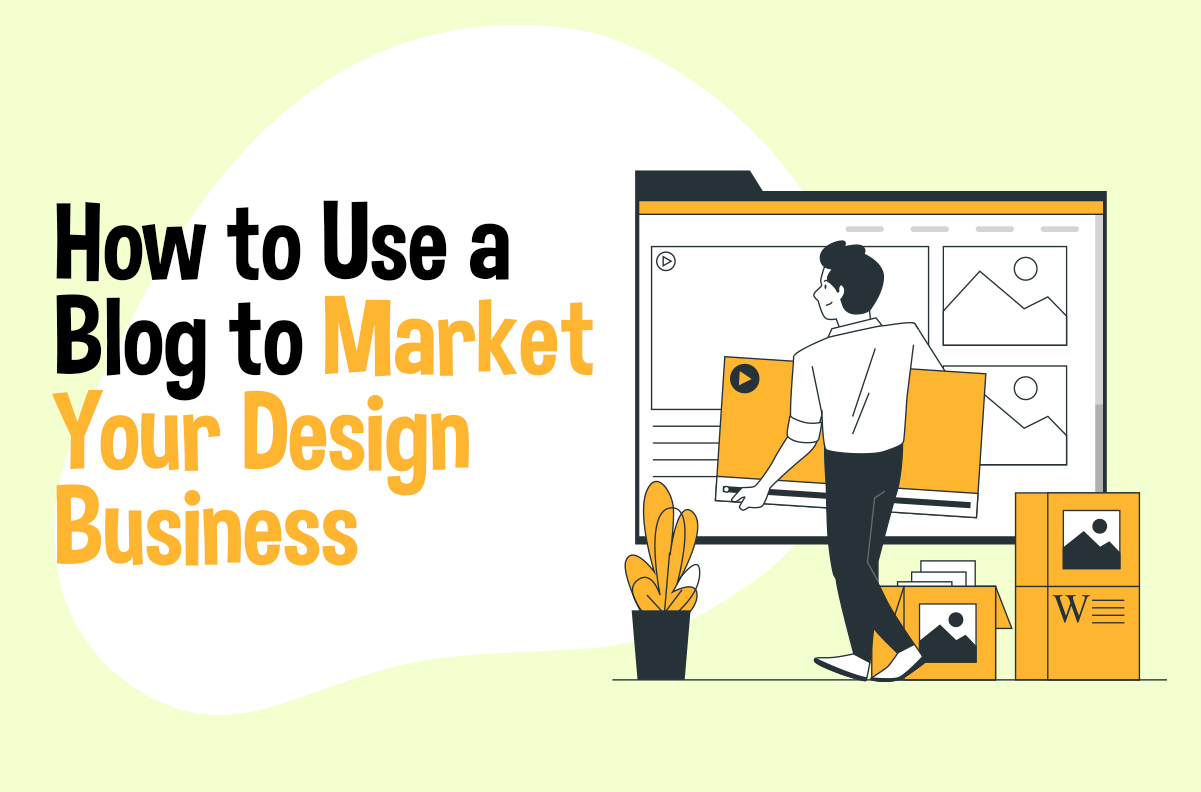 Change is consistent in the field of web design, and it may be tough to keep up with every new trend or practice standard that emerges. However, failing to keep up with current trends may be detrimental to both designers and company owners. As advertising is important for your design business to expand, you should know how to solve web design problems and how you can promote it continuously. That is why numerous organizations utilize blog postings to market design business since they quickly attract views, generate leads, improve search results, and more.
It is an excellent tool for internet marketing firms to share messages, develop your competence, and interact with your present market. Naturally, starting and maintaining a blog takes time, even if you employ the greatest digital marketing firm to handle the job for you, but it will surely benefit your business in the long run. Read this article about how to use a blog to market your design business so that you can successfully expand your firm. But first, understand what problems you may encounter as a designer and how you can solve them.
How can I promote my design business
There are several approaches to advertising your design business to get the greatest amount of new consumers. You might examine various choices, ranging from social networking sites to blog engagement, to boost the number of individuals who know your company. Some of these solutions need more work, but others are quick and easy strategies to build your customer base. Advertise your design business by:
Customers will choose your business above the competition if you use design to your advantage. Being well-designed makes a product or service stand out from the crowd. Products and services benefit from design in other ways as well.
Blogging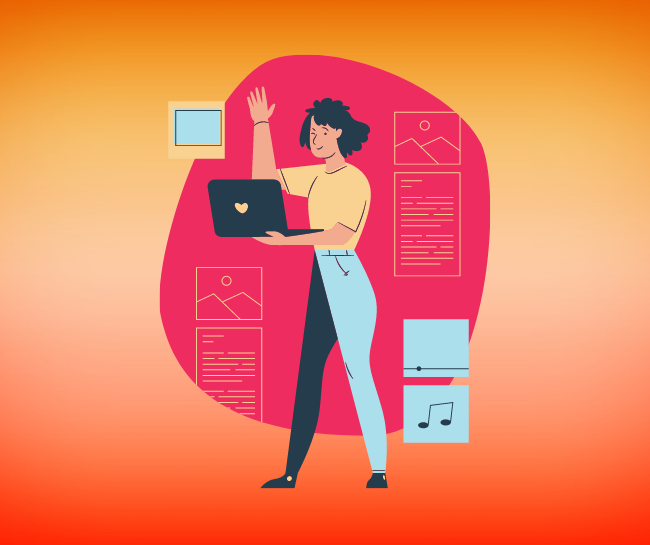 A blog may help you exhibit your greatest work while keeping customers up to speed on updates or developments in your firm. A blog may help create a community around your company and enable more casual interaction with visitors to your website.
Developing amazing content
For content development to be worthwhile, it is not necessary to have hundreds of followers. Great material, such as blog entries, provides you with something helpful to publish on internet sites. If your editorial schedule is solely composed of hyperlinks to other sites, you pass on a huge opportunity. Content is your company's key to a better ranking in the all-powerful SERPs. Find more original content and compose it effectively.
Be an online guru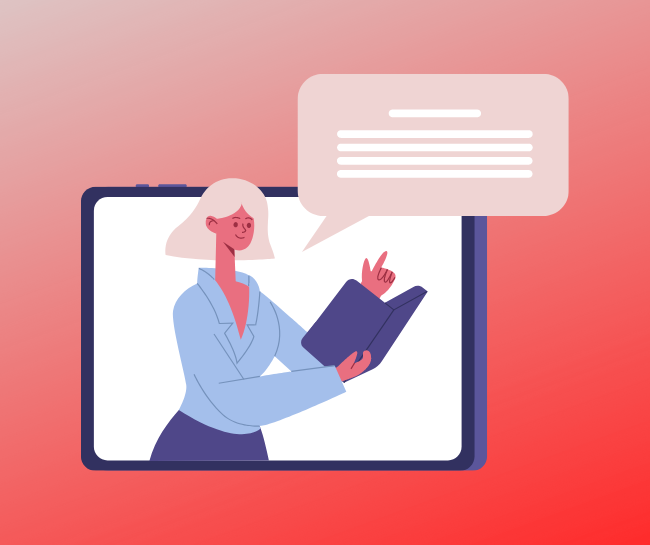 Perform as though you are an expert in web design. In the era of free, we must all be prepared to provide a bit more to attract new clients. Finding blogs your target audience reads is a terrific way of reaching new people. No doubt such websites are looking for fresh, original material.
Look back on your locals
How to advertise your web design firm may be closer than what you believe. Although you may attract a wider audience digitally, this does not imply you should abandon your local, in-person initiatives. Increasing your community presence may result in significant victories.
Participate in networking events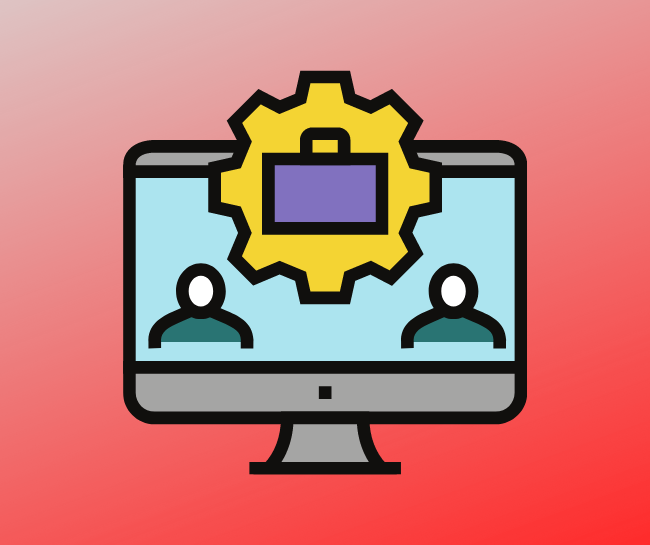 Seeing prospective clients or web designers in person might assist you in creating important contacts. Moreover, participate and remain involved in a network of people to be the local web design company.
Make your groups
Websites like Meetup help you simply find individuals who share your interests. Web design for novices may generate fresh leads, but web design for developers may attract their colleagues.
Organize a workshop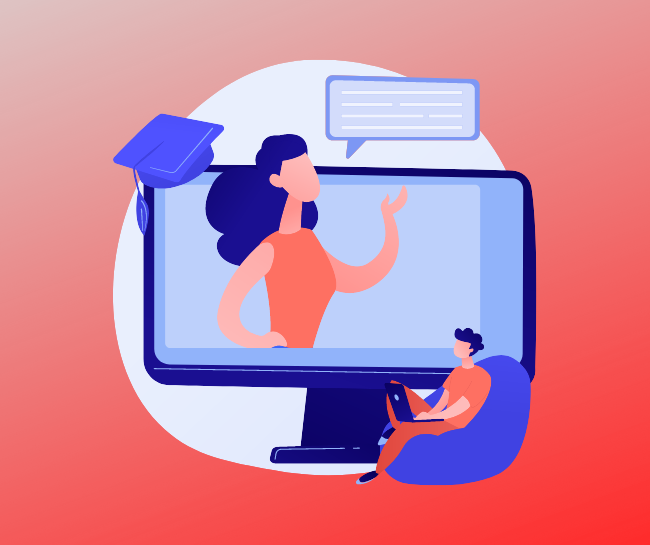 Presenting knowledge to a class in your leisure time might be a profitable side business. Giving a lecture, such as visiting networking events and joining clubs, links you with the public and helps you advertise your web design firm.
Be gregarious
Connect with others by being active on social networks. Consider it a chance to showcase your brand's distinct individuality.
Examine your existing profile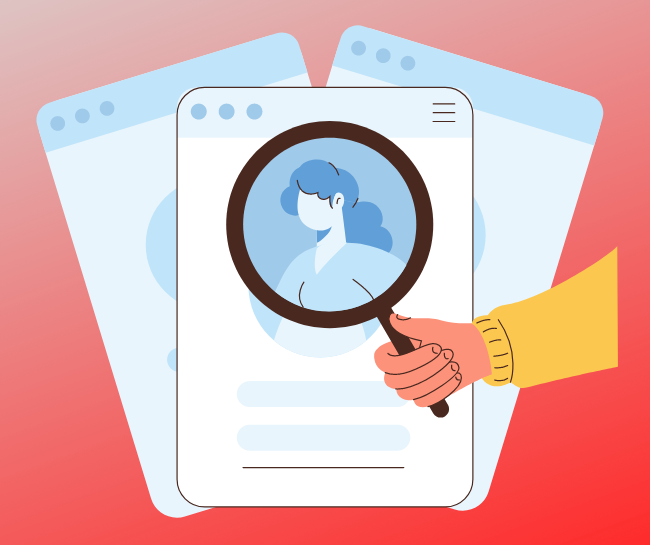 You have gone to great lengths to transform your website into a high-performing marketing funnel. Maybe what visitors discover when they come on your account is preventing conversions rather than your postings. A Facebook Business Page offers a plethora of tools to assist people better know your company and increase conversion.
Make an editorial schedule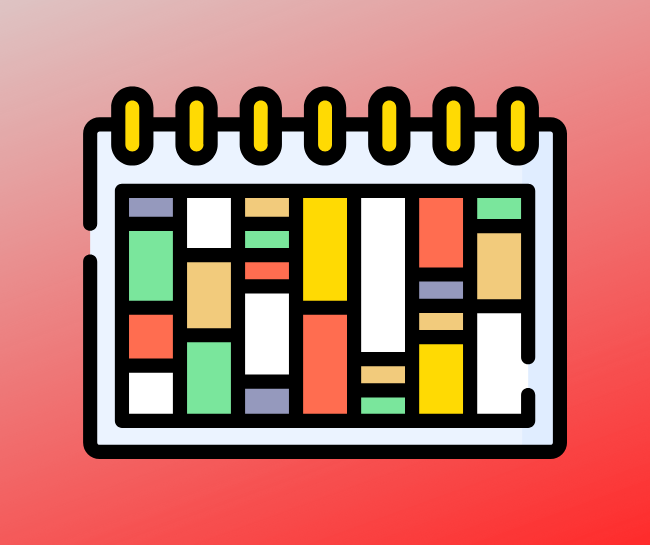 Soaring by the pit of your trousers may be acceptable for your private profile, but it can leave an unprofessional appearance on your company page. An editorial calendar can help you plan content and generate a more constant marketing message.
Experiment with advertisements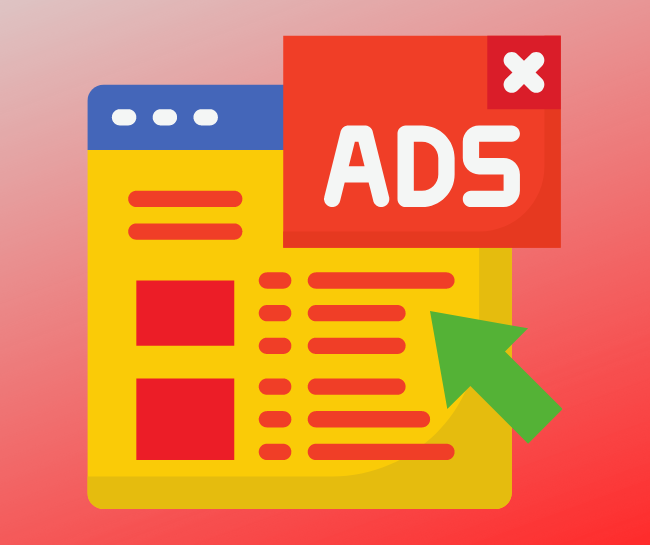 Social media networks are following Google's example. With ever-changing analytics, ranking without strategic content and sponsored advertisements are getting more impossible.
Collect reviews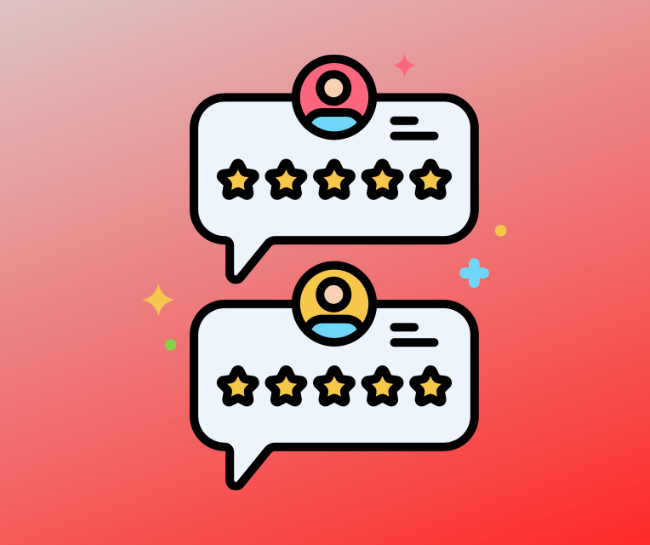 Clients always like to check evaluations about a service or product before purchasing it, whether it is a box of light fixtures on eBay or your web design company. Contact your current clientele and encourage them to post a review on your site. Client reviews from satisfied customers foster confidence and all-important social evidence for your company. They hold more weight than informing you how fantastic your products are, so spend the time acquiring and publishing them.
How can I use blogging to promote my business?
Blogging is among the simplest methods to create and share high-quality material that supports your entire marketing and sales objectives. An excellent blog may assist you in reaching out to new customers, marketing your goods and services, and increasing income. But how to use a blog for marketing your design business?
Provide resources for your blog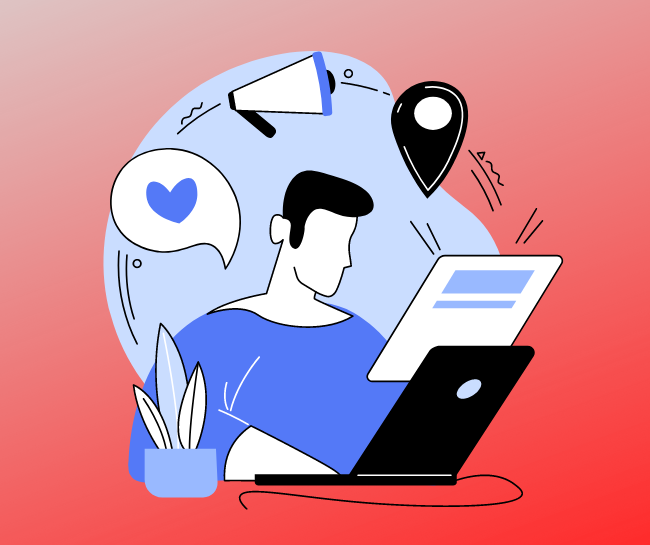 Your complete digital marketing approach must include blogging. Be sure that your blog has enough resources.
Invest. Invest in a dedicated server with a premium account. WordPress is suggested since it is the best free website host.

Time. Good content that will promote interaction requires effort to create and edit. Writing a blog article needs an average of 3 hrs and 16 mins. You may alter your timetable as required.
Publish material that is relevant to your company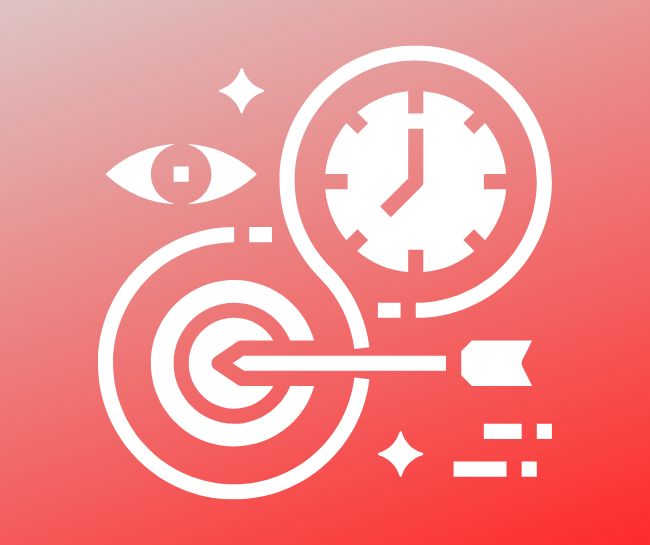 Your blog postings must help your intended clientele overcome their difficulties. Provide your audience with helpful advice, intelligent guidance, and relevant information about your sector. This will position your company as not just a leader but also a model citizen. Developing your blog beforehand will also guarantee that you address all of your customers' concerns. Try creating an editorial schedule. Planning and strategy for how frequently and what you publish will go a long way.
Create compelling CTAs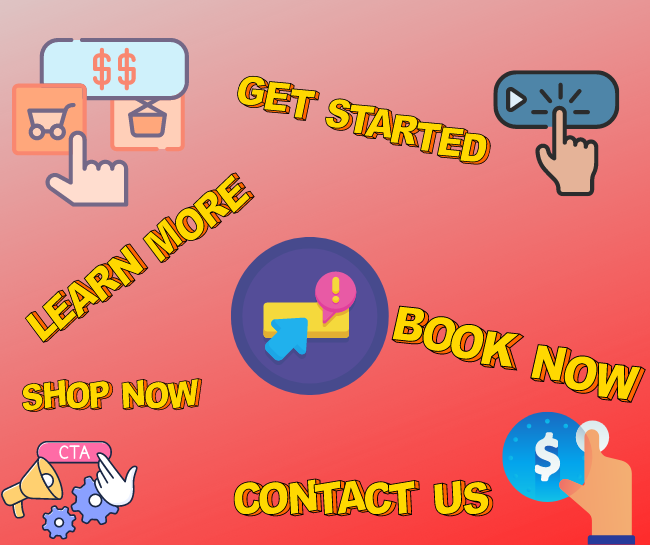 Constantly add relevant calls to action. Yes, we would like to assist. Yes, we would like to be excellent neighbors. But we would like to bring on additional customers. So, explain to your viewers how they can participate more deeply. You may shudder at the notion of the flashing, blue button that screams "call immediately!" when you hear "call to action." It does not have to be so annoying. You may provide additional material or a downloadable PDF if users provide their email addresses. Perhaps you can give some form of reward for social media postings. It is essential to collect visitor information in any possible way, regardless of size. This permits you to continue the discussion.
Make an interesting email list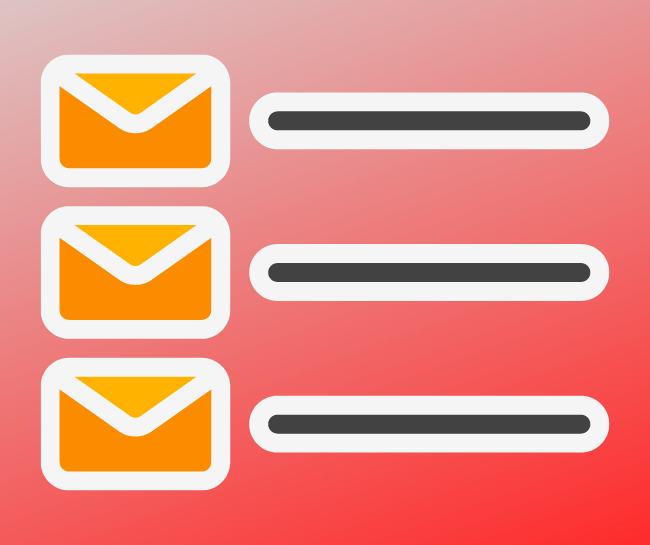 Take note of that email address. Only 20% of customers will follow businesses on social networking sites to obtain bargains, but 60% would register to a brand's mailing list to get advertising materials. Companies may communicate with their consumers in a location they frequent every day: their inbox, by putting them in a regular online newsletter.
Remember the SEO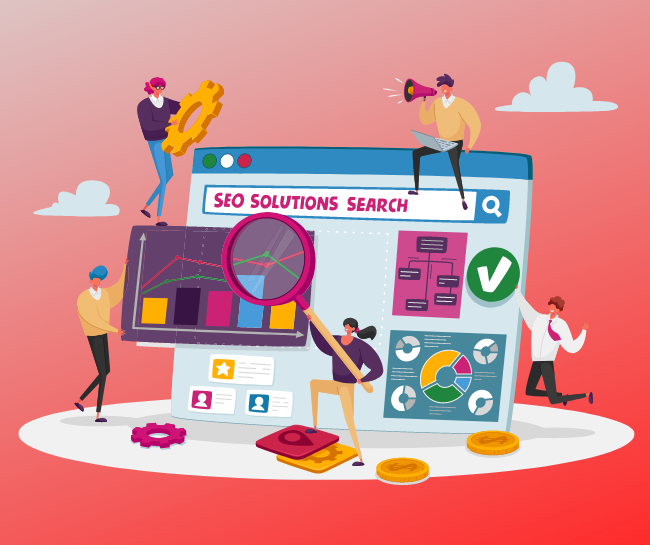 Search Engine Optimization strategies assist you in creating material that is readily indexed and ranked by leading search engines like Google. The following must be included in your SEO tactics:
Examine the health and speed of your website.
Investigate keywords for your sector and include them in your posts.
Make sure that your website is mobile-friendly.
Other content on your site should be linked to.
Evaluate and modify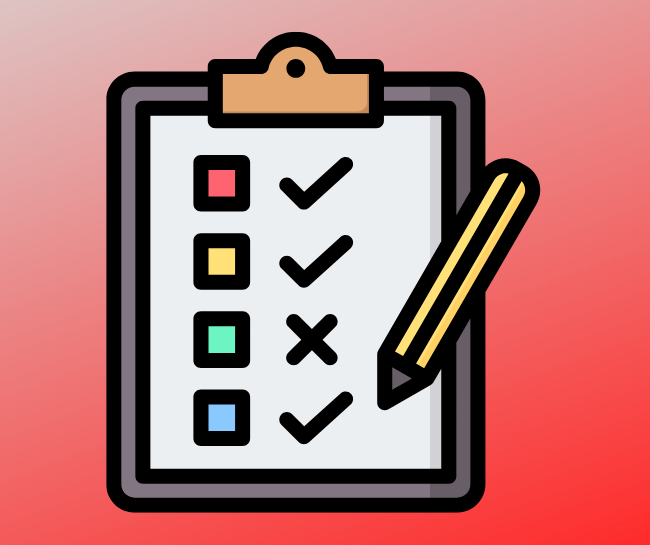 Don't simply press the "publish" button and shut your laptop. Investigate your traffic trends. Investigate what is working and what does not. Take notice of current developments. Write about subjects that your target audience is already engaged in. Always emphasize your open field of knowledge, but modify your content to connect with your target audience and the current atmosphere.
How can a web design business utilize a blog
To establish your reputation as an experienced designer, you should develop material demonstrating your expertise. You should build your blog and make guest pieces for well-known sites in your field. There is no better way to interact with and build a connection with your target market than by creating an excellent business blog. Here is a list of how a web design business utilizes a blog.
Blogging allows for unfettered conversation
Numerous organizations utilize their company blogs to test new advertising strategies or get feedback on their goods or services. Your blog allows you to interact with and respond to your present and future clients. It demonstrates that you value their thoughts and views.
Your blog helps you to differentiate your company
There are dozens of website design firms that all do the same thing: develop a website. Your web design blog enables you to describe how your design firm varies from the competition. If you get these blog posts right, they will assist you in standing out from the crowd.
A blog gives you a place to tell your story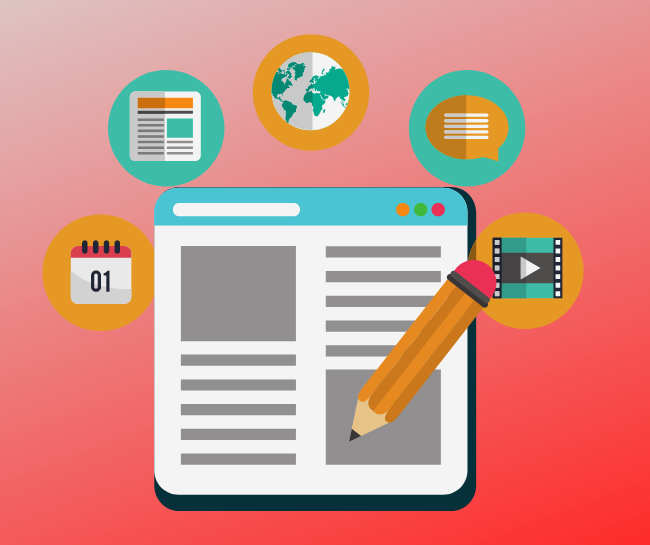 You can tell your brand story. A blog is great for offering more insight into your company, philosophy, employees, and ideas. Tell your customers why you're in business and how you can help them. Your blog allows you to show the human side of your business.
Blog authoring generates new material for your company's website
Several companies would undoubtedly agree that their online content has become stale. The issue is that search results dislike outdated material. With a web-design blog, you may regularly publish new, high-quality material to your website. It is also constantly current and new. This strengthens your internet presence and boosts the visibility of your website.
Blogging may help your website rank higher in search engines
Bing and Google, for instance, strive to highlight relevant online material that is updated and of excellent quality. By constantly producing high-quality, highly efficient blog material, search engines will discover the sort of online material they like and rank it highly.
You may structure your blog material around your objectives
You must not begin your blog without a precise aim in mind. To gain new people, you should personalize your blog material for that purpose without making it all about marketing.
Blogging enables you to specialize
Numerous web developers concentrate on a particular area and approach design and development from the client's perspective.
Keeping a blog will aid in developing knowledge and competence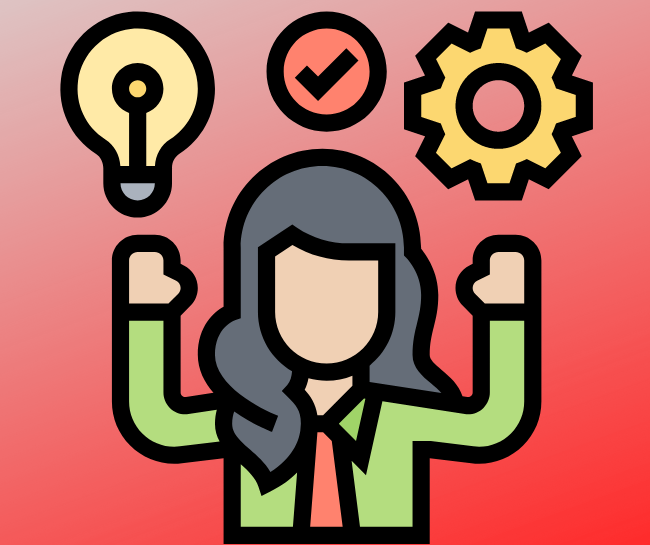 Your excellent blog post should provide your visitors with something distinctive. By giving professional knowledge in your blog entries, you will gradually establish yourself as the go-to resource for valuable, insightful blog material. Moreover, the personal character of blogging contributes to developing your online company identity. Your blog's design conveys prospective clients' impression of you and your business.
Blogging raises the exposure of one's portfolio
Keeping a blog might help you stand out from the crowd of hundreds of rivals. Web designers often display a design portfolio on their webpage since the portfolio increases attention and boosts search results by giving your distinct viewpoint and demonstrating your competence.
You can teach without marketing with an interesting blog
Most of your blog readers will seek a response to a specific issue or an answer to a particular question. Providing instructive information that addresses common issues and helps your audience improve their lives can help you build credibility and attract new customers more quickly.
Blogging is a low-cost digital advertising medium
A blog may be integrated into your current website. Because you already paid for your hosting services and website's domain name, establishing a blog may be free. A blog is easy to start up and manage and needs minimal technical experience.
Your design blog will generate useful material for social networking
A well-designed company blog is an excellent tool for social networking sites. You can advertise and acquire awareness once you have spent time and effort writing new content by posting it on social media channels. You can also attract prospective design clients by presenting them with helpful information. Moreover, you make it simple for people to share your blog material, which boosts word-of-mouth promotion for your company.
No matter what content marketing channels you use, make sure that they're effective for reaching your target audience.
Blogging requires you to keep up with the newest web design trends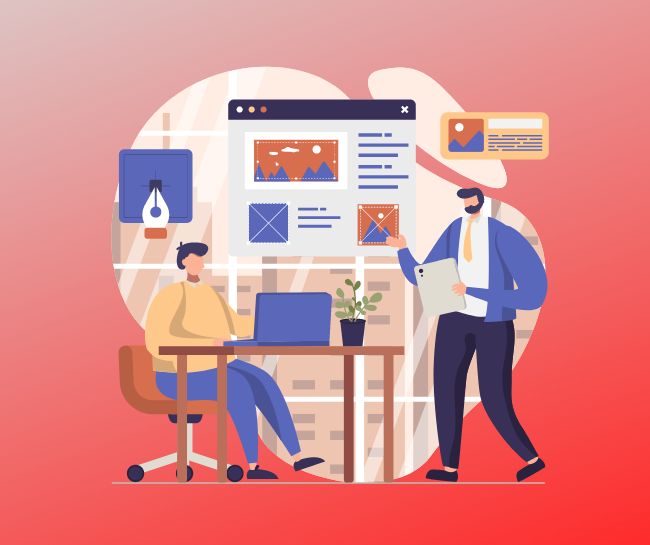 Writing an exciting blog piece is frequently a learning process for both the reader and the writer. Even writing about subjects you are familiar with necessitates study to guarantee your material is up to date. Your care for creating correct blog material and your desire to publish fresh content frequently will drive you to gain proper knowledge rather than rushing things.
Long-standing software called Adobe Dreamweaver enables you to directly code your website design without having to have a lot of programming knowledge. The software uses a combination of visual editing and HTML editing, so most users shouldn't have too much of a learning curve.
Blogging improves your writing talents
Today's internet advertising revolves entirely around content. People anticipate most of the actual money to be produced online via range, similar to television. Your consumers will undoubtedly assess you depending on how you interact. Writing frequently is the only method to improve your website or blog posts. The greater your writing abilities, the quicker you will ascend to accomplishment.
Conclusion
Blogging is the most effective approach to communicating with your target audience and consumers to promote your design business. It provides you with the ideal platform for showcasing your company and informing your audience about your website, product, and business. Moreover, blogging lets your web design business reach various customers in just a short period of time. Hence, before you post your blog content, make sure that it is high quality and interesting for your intended audience.
If you need help with content marketing, then don't hesitate to invest in content marketing experts. We can help you create content that is interesting, relevant, and useful to your target audience. And we can help you promote it through the right content marketing channels.
Back to Listings