Browse Blog
15 Ideas Blog Content For Hair Business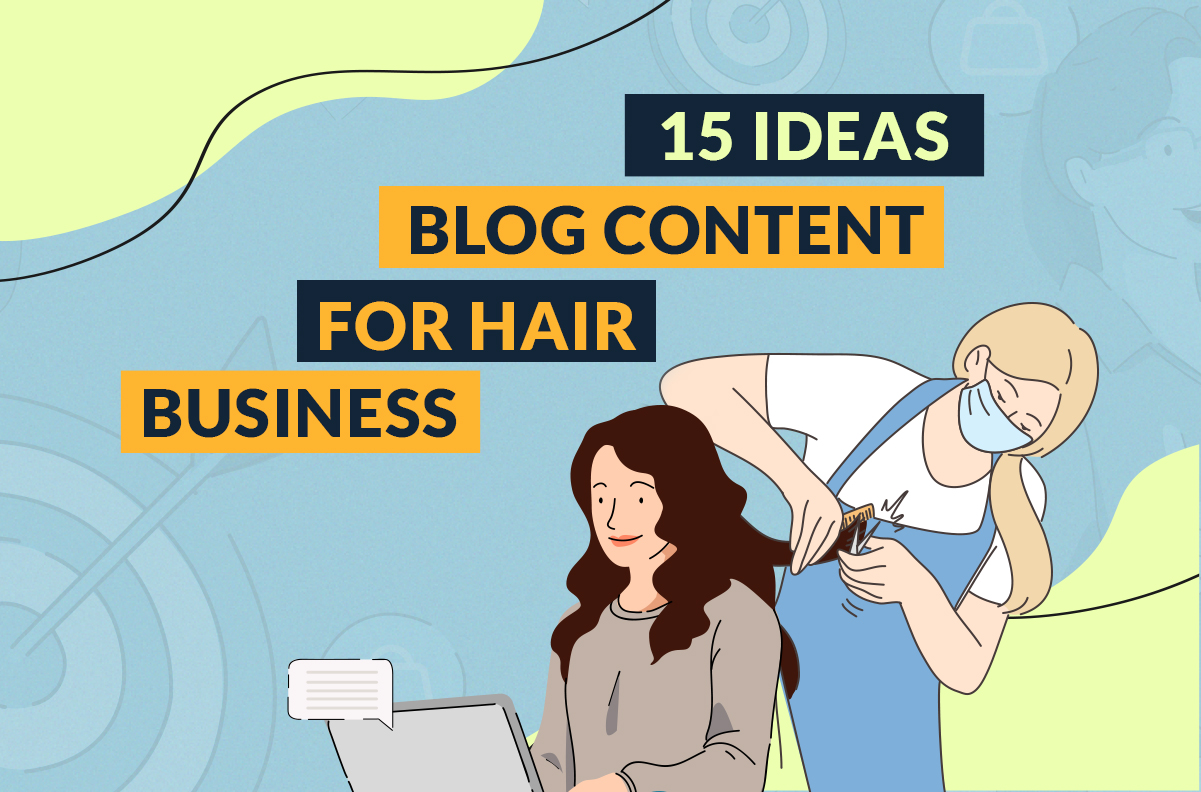 Do you want to publish a new blog content for hair business but are having trouble coming up with ideas? Developing new blog article subjects can take a lot of time and effort. Finding a terrific content concept that will appeal to your audience as a whole and get you the appropriate traffic is further complicated.
Creating a quality blog entry can take several hours, weeks, or even months, so it's essential to do your research to make sure the post will be seen by the intended audience. You can use the creative blog post ideas in this article to help you develop ideas for your next piece.
How do I advertise my hair business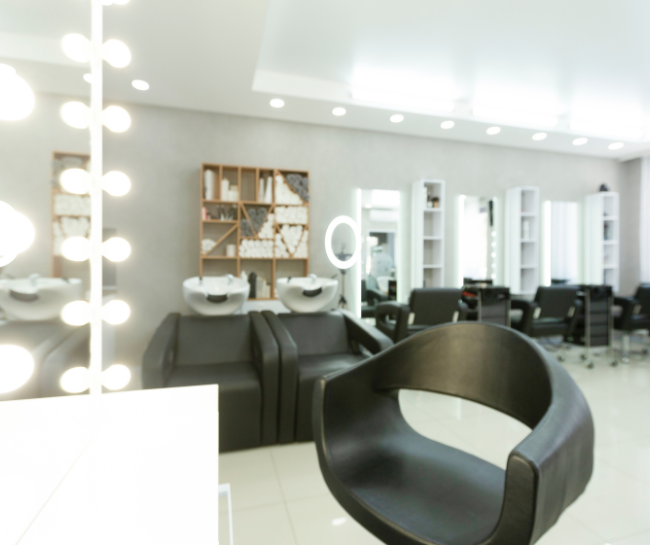 If you own a hair business, you would like to distinguish yourself from the competition to attract clients. Here are some marketing strategies you may use to increase your clientele and keep up with the competition.
Boost promotions- 

Many customers consider visiting the salon to be a treat. You may broaden your audience and have a greater impact on your neighborhood by connecting all your communication outlets.

Make an online booking

– Your hair business website requires this convenience because more than 35 percent of customers prefer to make appointments online.

Utilize social media-

 Social media is a phenomenon that is here to remain and is the ideal medium for advertising and promoting businesses. This gives the potential customer who clicks on your site legitimacy.

Provide a loyalty card

– Setting up a rewards program is a fantastic salon marketing tactic to keep customers coming back for more. It may be as simple as getting to know your customers, particularly in the hair salon business.

Organize internet reviews

– Even if a customer is unhappy with your service, you can still save your business by responding to negative online reviews promptly, competently, and warmly.
A fantastic approach to increasing awareness in your salon is by blogging. Your site's visibility, lead generation, authority building, and long-term outcomes can all be influenced by blogs.
Create a blog area on the internet for your salon to use this effective platform. Next, spend some time creating engaging content for your audience. The top 15 blog content for hair business are listed below.
1. Style suggestions and ideas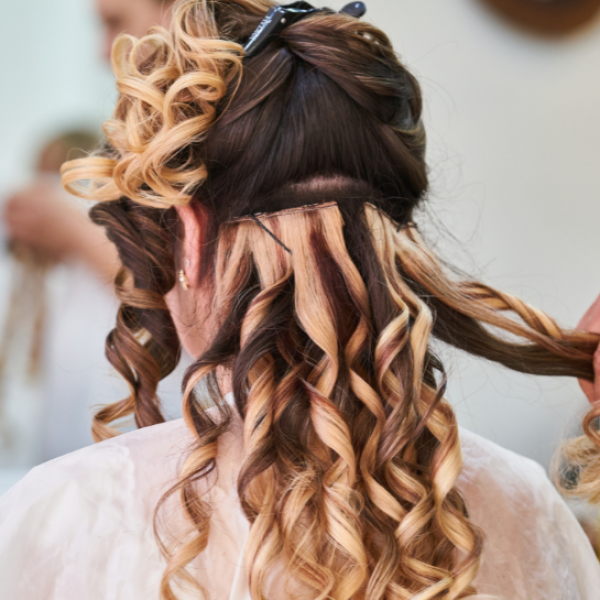 This might make for insightful blog content for hair business and could assist your customers in continuing your business until they return. Alternatively, you may discuss some of the seasons, for example, more well-liked fashion trends.
Have you got any upcoming appointments or classes? In any case, this is the ideal place to post all of your news. It's also a fantastic opportunity to share any information or noteworthy events that will be occurring in or around your company over the ensuing several months.
An excellent topic for a salon blog might be product reviews. Maintain communication with your consumers about the newest products available in your salon while providing some background information on the advantages. But watch out for being too "overly promotional" with this one.
Why not compile a list of your clients' common queries before you dive right in and start writing about everything that interests you? Launching your salon blog would be an excellent strategy since you could direct customers to the relevant post.
You may list, for instance, the top 10 hair loss misconceptions you are aware of. This blog post's title will attract readers if you choose a popular subject in which they have similar misconceptions.
What prompts a lot of inquiries from people? You might think it's easy, but if everyone requests, you must provide it to them in order to create a guide. Don't hold secrets about your preferred hairdo or cosmetic look because Hair Romance tutorial postings are the most popular.
Who doesn't adore a gorgeously arranged closet for their hair products? You might start a blog to organize your choices for hair care products and where you store them. Please share your advice for maximizing your available space. Or, if it's a wreck, get it and face the facts.
Your blog content for hair business explains why you're packing those five hair products for your trip. You get to express your viewpoint—which everyone secretly loves to hear—and suggest retail goods offered on your site or shop.
Everyone would adore starting their own hair business. Even if your occupations are entirely unrelated, you can still connect with your clients on a human level in this way. Learning and growing are always exciting, and everyone enjoys a good tale.
This is the perfect opportunity for you to give your audience the answers to the questions that remain a mystery. You can include information on how much it will cost to get your hair straightened, how to go blonde for the first time, and more.
You can consider the year's most popular hairdo and exchange suggestions for it. Everyone enjoys being "in the know" about significant trends, and you can establish yourself as the authority while offering your thoughts and recommendations.
Some hair enthusiasts enjoy copying the style of their favorite celebrities. You may provide DIY advice while also tying it into famous fashion. Try to fill this blog article with lots of pictures and maybe even a video.
A local "list" blog article is ideal for appearing in Google searches. They might see your blog article when they search for "top hair businesses in Australia" if you write it with them in mind. From there, they can learn more about your company.
14. Team member spotlight
People want to relate to you as a person, not as a company! You establish a long-lasting connection with your team members by displaying their names. You can describe how your hair therapist, Lucy, discovered her real calling in empowering others via their hair.
15. Hair hacks and tricks
Share your best tips with the world, such as how to take better care of your hair, how to alter yourself instantly, or how to never be disappointed by a salon session.
How do I create content for my hair business
There is no one right way to produce or curate appealing content for hair business, but making a commitment to online connection building and realizing the potential of social media to generate leads and boost sales is an excellent place to start.
So, if you're new to the business marketing world and unsure what to post, here is the definitive list of content ideas for your hair business' social media marketing that is inspiring, engaging, and informative.
Place before and after pictures
Share and republish user-generated material 
Advance your group
Provide product FAQs
Use sayings and memes.
Utilize case studies
Posts about corporate communication
Place videos online
Need help getting started? Effective Marketing Copy can assist you in creating a strategy that will work for you and drive results. Contact us today to learn more!
Back to Listings